OUR PURPOSE:
Working together to protect all Kansans from vaccine preventable diseases. Our goal is to focus on improving access to and rates of adolescent immunizations, paying special attention to HPV and meningococcal vaccination rates.
Recent Data Shows Improvement in HPV Vaccine Rates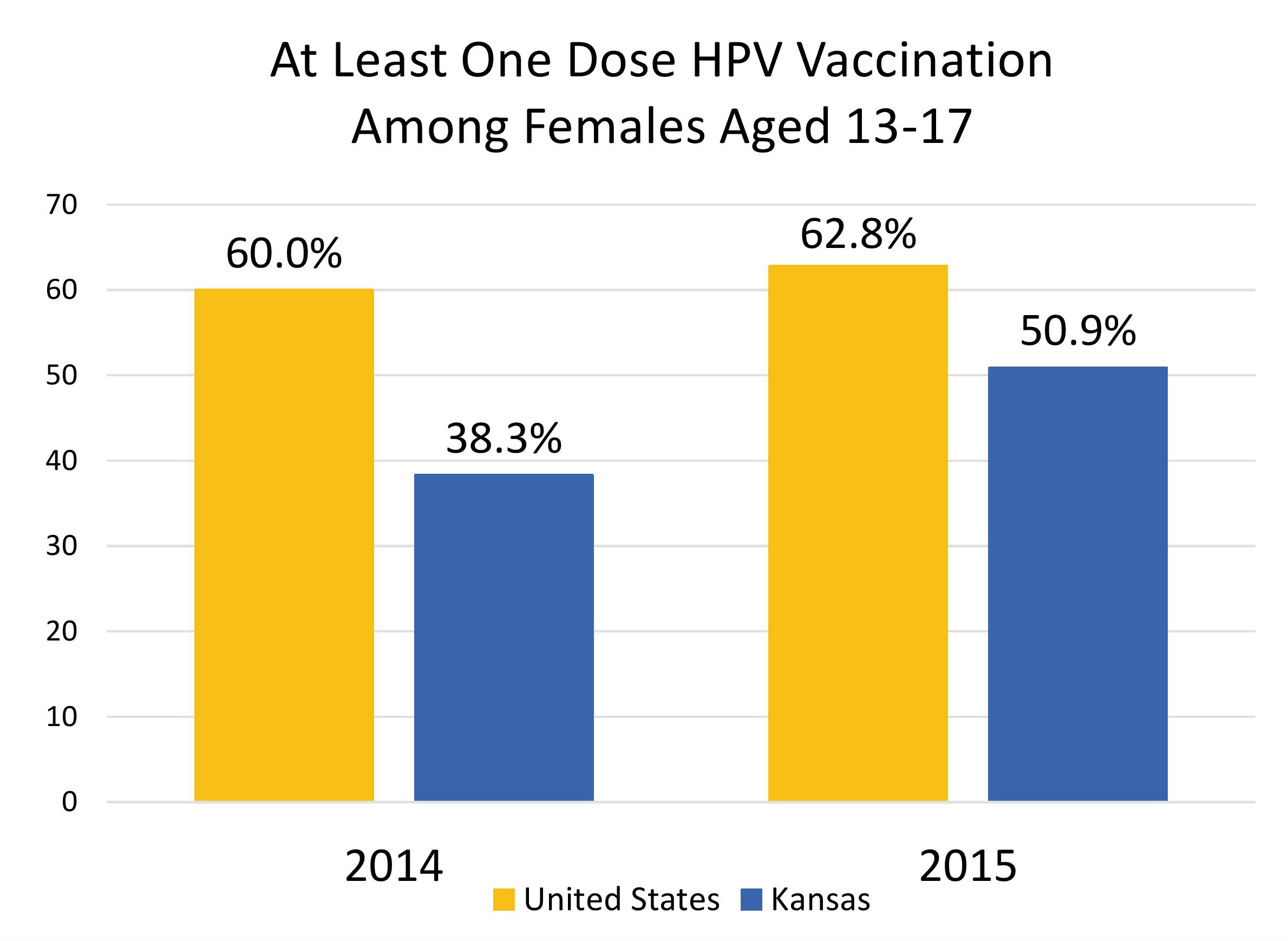 The recent immunization survey data from the CDC shows improvements in Kansas HPV vaccination rates: the one-dose HPV vaccination percentage for females aged 13 to 17 increased from 38.3% in 2014 to 50.9% in 2015. IKC will continue promoting adolescent vaccines and working toward the goal of increasing HPV series completion among Kansas boys and girls.