MEDIA RELEASE
Adolescent Immunization Providers Earn State Honors
Rate improvements recognized by Immunize Kansas Coalition
February 25, 2019
Media Contacts
Carlie Houchen
Awards Chair
Immunize Kansas Coalition
Email
(785) 233-5443
Gretchen Homan
Chair, Immunize Kansas Coalition
Email
(316) 962-3100
TOPEKA - Immunize Kansas Coalition (IKC) honored four organizations at its February meeting with innovation grant awards for improving adolescent immunization rates:

Outstanding Safety Net Clinic: GraceMed Health Clinic, Inc.

Outstanding Private Provider: Stonecreek Family Physicians

Outstanding Local Health Department: Riley County Health Department

Outstanding Residency Program: University of Kansas Health System, Department of Family Medicine

The Adolescent Immunization Innovation Grant Award was developed by IKC in 2015 to support innovative, collaborative, and sustainable methods to increase age-appropriate immunization rates for Kansas adolescents. Immunize Kansas Coalition identified human papillomavirus (HPV) and meningococcal vaccines as specific targets for improvement in 2015 as rates of immunizations for adolescents in Kansas were among the lowest in the nation. In 2017, Kansas adolescent immunization rates, while improved from 2015, were below the national rate for both HPV- initiation (52.4 vs 65.5 percent) and meningococcal (72.1 vs 85.1 percent). In this award cycle IKC asked providers to include Tdap (tetanus, diphtheria and pertussis) immunizations in their rate improvement efforts in response to the identification of bundling - or offering all of the recommended adolescent immunizations together - as a best practice approach to adolescent immunization rate improvement.

The winners were chosen from an outstanding field of 15 immunization provider organizations who worked on improving their adolescent immunization rates throughout 2018.

"I was very impressed by the pool of applicants," said Gretchen Homan, M.D., IKC Chair. "We had more practices participating than we'd ever had previously, and I'd like to commend all participants. This high-level of participation really indicates how immunization providers around the state are redoubling their efforts to address adolescent immunization rates in our state. We hope to share some of the lessons these providers learned with others across the state."
Adolescent Immunization Innovation Grant Winners
GraceMed Health Clinic, Inc., Wichita
Over the course of its project, GraceMed Health Clinic in Wichita more than doubled the immunization rates for Tdap, meningitis and HPV from 19.1 percent to 43.6 percent. GraceMed achieved this substantial rate improvement by making adolescent immunization a quality focus in their practice. This included efforts to educate clinic staff and parents regarding adolescent immunizations.
Stonecreek Family Physicians, Manhattan
Stonecreek Family Physicians in Manhattan, under the leadership of Melissa Rosso, M.D., conducted an immunization rate improvement project titled #HotShot. One of several strategies within this project was proactively identifying patients who would need a school sports physical. Clinic staff then reached out to these patients to schedule needed immunizations at the same time. It was key that these appointments be proactively scheduled so that patients did not see non-immunizing health care providers out of convenience. Throughout this project period, Stonecreek also gained access to WebIZ - the Kansas immunization registry - and partnered with the Riley County Health Department to discuss strategies for countywide immunization rate improvement.
Riley County Health Department, Manhattan
Riley County Health Department implemented several strategies to achieve immunization rate improvement for adolescent patients for HPV, meningitis and Tdap. Implemented strategies included staff training on best practices, standing orders for recommended immunizations and asking for signed refusals. Additionally, the health department partnered with schools to send parents information on the recommendations for HPV and meningitis vaccinations. Through this project, Riley County was also able to utilize the WebIZ immunization registry and implement a reminder/recall system to identify patients who were due for additional immunizations.
University of Kansas Health System, Department of Family Medicine, Kansas City
The University of Kansas Health System Department of Family Medicine in Kansas City, under the leadership of Belinda Vail, M.D., implemented several methods of patient contact and follow-up with the aim of improving adolescent immunization rates. Dr. Vail and her team found that telephone follow-up resulted in the highest rate of completed immunization. From this success, Dr. Vail and team intend to continue to use clinic staff to make follow-up, personal contacts with patients when they are due for immunizations.
Photos of Grant Winners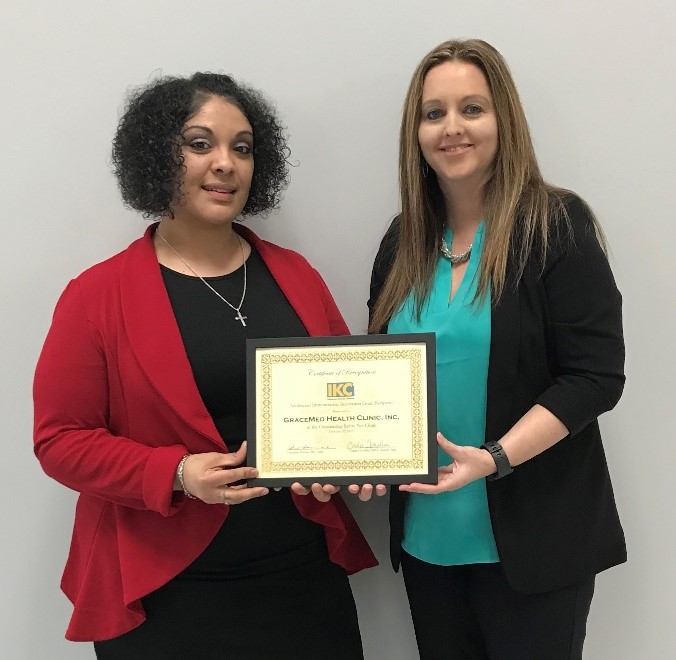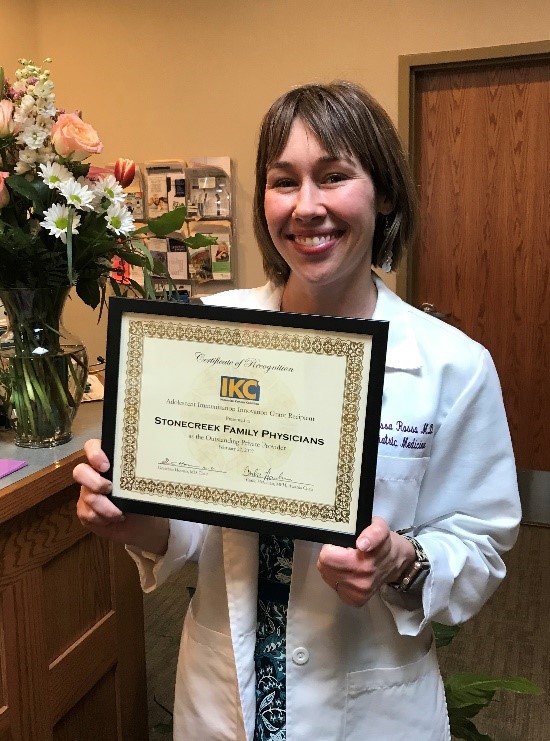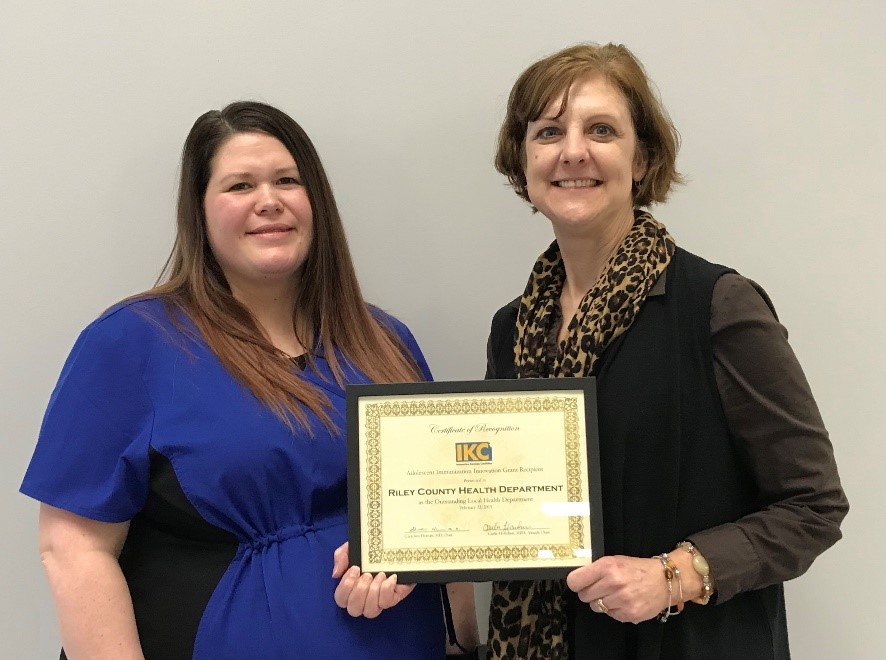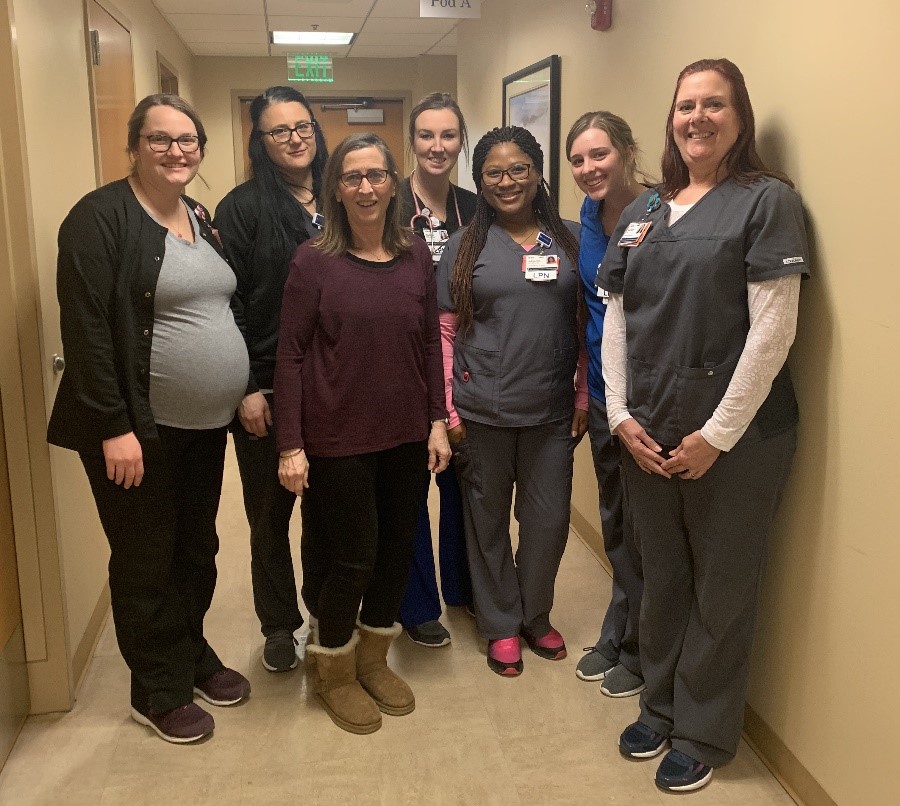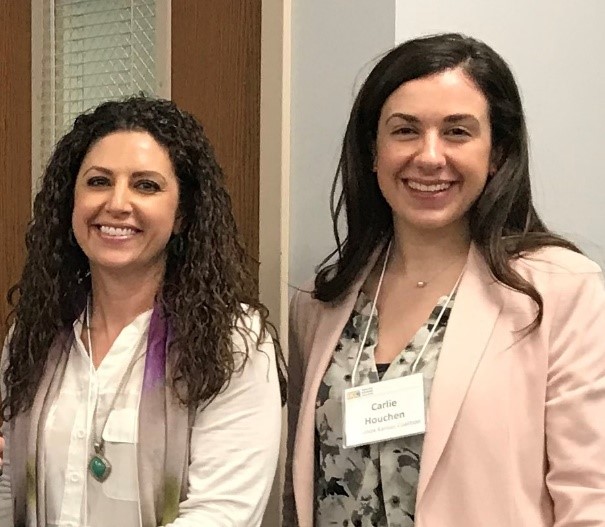 The Immunize Kansas Coalition is a group of Kansas providers, health department officials, researchers and educators working together to improve vaccine rates and protect Kansans against vaccine-preventable diseases. For more information, visit immunizekansascoalition.org.