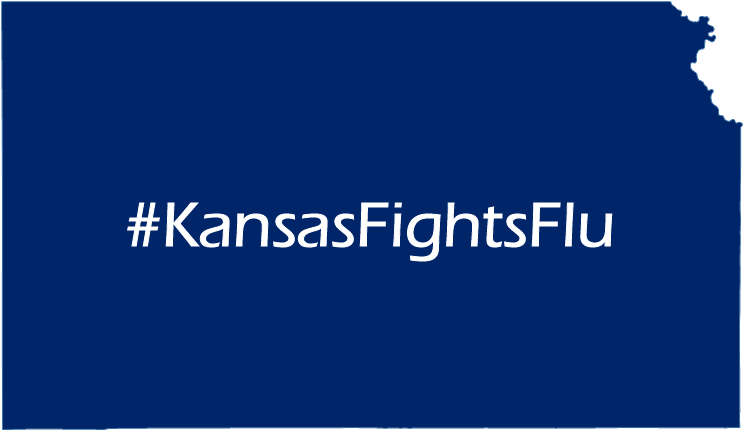 The Kansas Quality Improvement Partnership is encouraging healthcare providers and organizations to raise awareness on the importance of influenza immunization rates in our communities. We want to increase rates of vaccinations across Kansas for the 2019-2020 flu season.
IKC Flu Immunization Goals
2019-20 Flu Season


IKC has set goals for the 2019-20 flu season influenza immunization rates for children and adults in Kansas. The goal is to increase the flu immunization rate for children (6 mo-17 yrs) from 63.3% last flu season to 70% this flu season, and for adults (18+ yrs) to increase from 46.8% last season to 60% this flu season.
For historical data on Kansas influenza immunization rates, see the
IKC Data Dashboard
tab for Influenza or check out
CDC's FluVaxView Interactive!
tool.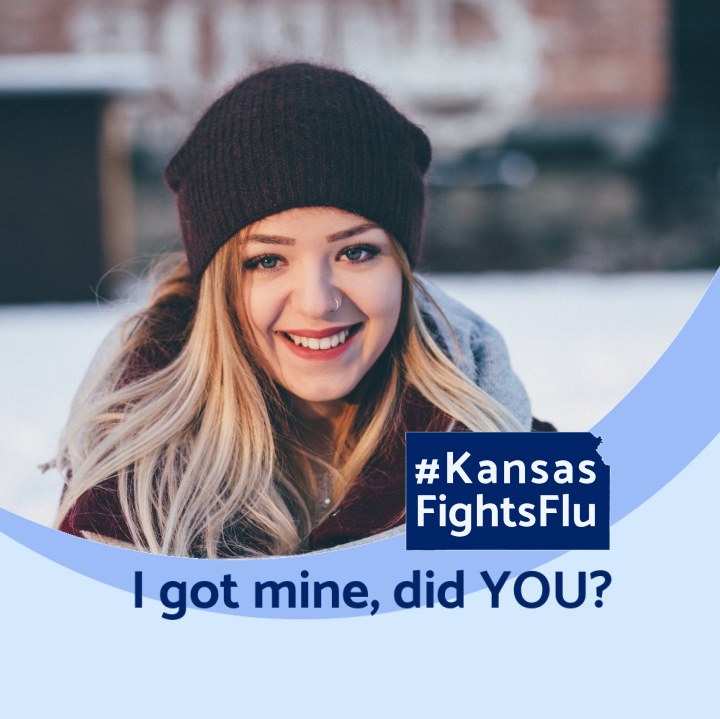 #KansasFightsFlu Promotional Postcard
#KansasFightsFlu Facebook Profile Frame Instructions
#KansasFightsFlu Facebook Profile Frame .PNG File

Poster Templates: Personalize these poster templates with your photos and message to raise awareness for your organizational flu campaign.
Trainings
IKC Preventing Flu Module
This educational module was developed for health provider audiences with the goal of increasing flu immunization rates. Use this flu module for training in your clinic and get all of your staff—nurses, physicians, pharmacists, the front office, everyone!—on the
same page with flu vaccine recommendations.

IKC Preventing Flu Module
Additional Toolkits & Resources
Surveillance Data
Develop a Campaign!
Suggested campaign ideas to get you started.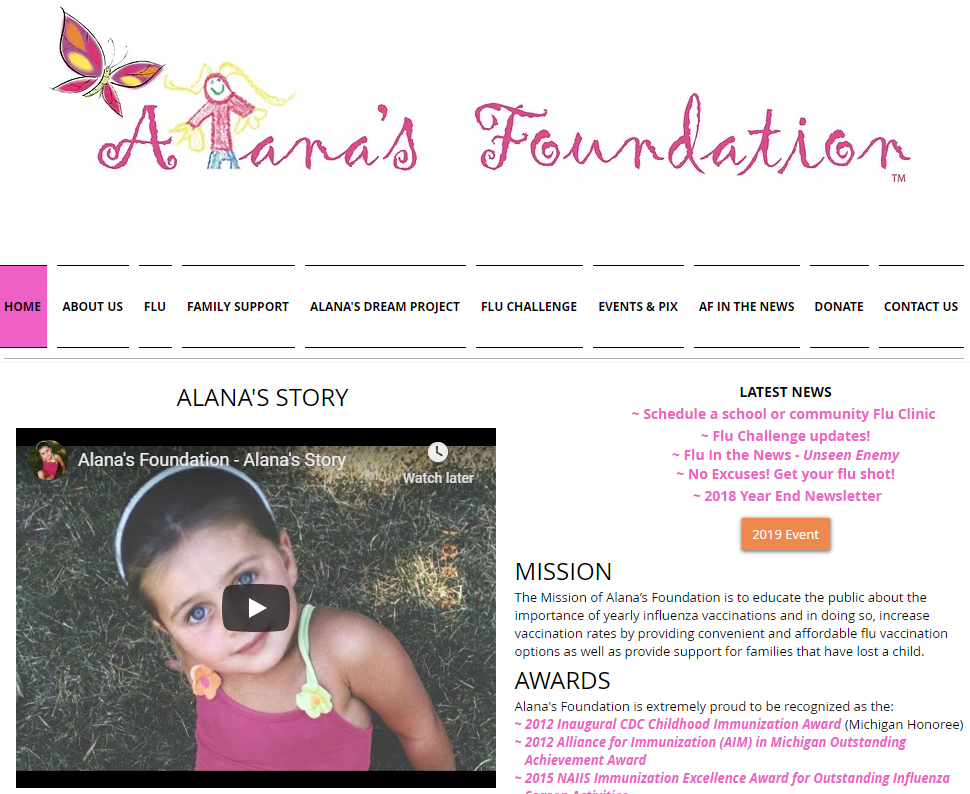 Shot Clinics/Awareness events - partner with the local health department to host clinics/events.

Schools

Football games and school sporting events
Considering offering free or reduce entrance or a snack with Flu shot sticker
PTO events
School nurses

Community events (fairs, festivals, craft shows, dinners)
Local food drives
Religious organizations
Community/Senior Centers/Library
Local support/outreach organizations (shelters, meal sites, YMCA/YWCA, etc.)
Fraternal service organizations (Masonic, Eagles, Elks, Rotary, Chamber of Commerce, etc.)
Casinos
Local School of Nursing

Create a PSA video to promote awareness (sample)
Submit your vaccinations to WebIZ
Be creative - think outside the box!
If you don't try it, you will never know if it works!