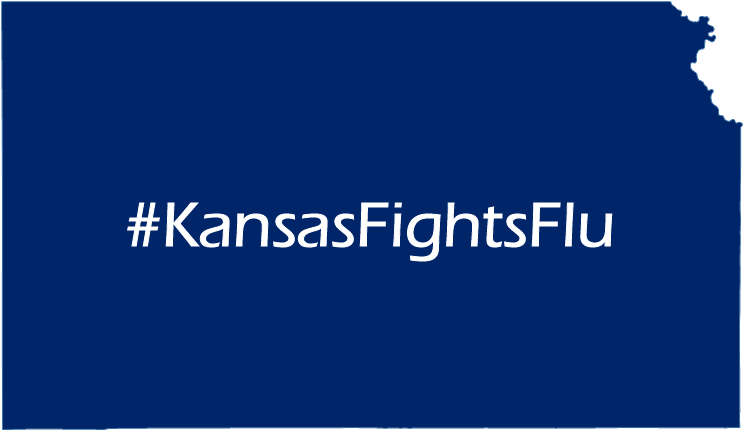 #KansasFightsFlu is a campaign to encourage healthcare providers and organizations to raise awareness on the importance of influenza immunization rates in our communities. The goal is to increase rates of influenza vaccinations across Kansas for the 2021-2022 flu season.
Vaccine Providers: Register to be listed on VaccineFinder
Don't see your pharmacy or health organization listed on VaccineFinder.org?
Register to be added to the site!
Help patients find you and get vaccinated.
Go to locating.health/register
Complete the form to create an account. Each organization should use a single account to manage all locations in order to prevent duplication.
Once the organization account has been approved, you will receive a confirmation email.
Log in at locating.health/login and upload information for each clinic, practice, and/or pharmacy location belonging to your organization.
Training
IKC Preventing Flu Module
This educational module was developed for health provider audiences with the goal of increasing flu immunization rates. Use this flu module for training in your clinic and get all of your staff—nurses, physicians, pharmacists, the front office, everyone!—on the
same page with flu vaccine recommendations.

IKC Preventing Flu Module
Additional Toolkits & Resources
CDC


KDHE


IAC


Other Sources
Surveillance Data
Click on an image to view and save to your computer. Then use the KDHE Social Media Messaging Toolkit above to see sample captions for each image. Posts can also be customized to include your influenza-related information.
IKC Flu Immunization Goals


IKC has set goals for influenza immunization rates for children and adults in Kansas for the 2021-22 flu season. The goals are to increase flu immunization rates for children (6 mo-17 yrs) from 66.1% (2019-20) to 70% and for adults (18+ yrs) from 50.9% (2019-20) to 60%.
Together we can raise these rates and #FightFlu!
Be creative - think outside the box!
If you don't try it, you will never know if it works!