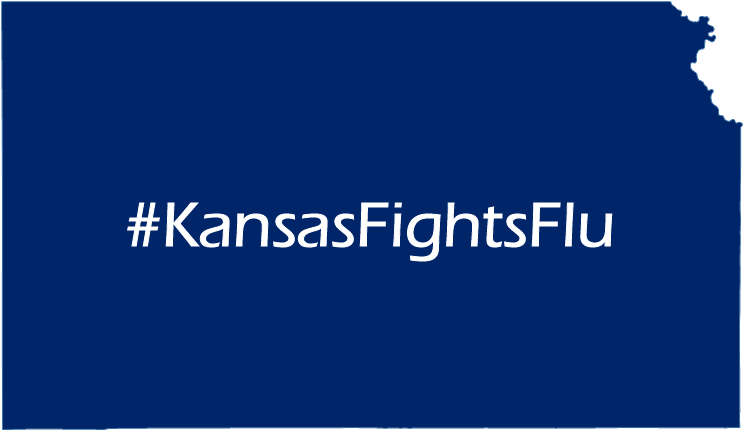 #KansasFightsFlu is a campaign to encourage healthcare providers and organizations to raise awareness on the importance of influenza immunization rates in our communities.
The goal is to increase rates of influenza vaccinations across Kansas for the 2020-2021 flu season.
IKC Flu Immunization Goals
2019-20 Flu Season


IKC set goals for the 2019-20 flu season influenza immunization rates for children and adults in Kansas. The goals were to increase the flu immunization rate for children (6 mo-17 yrs) from 63.3% (2018-19) to 70%, and for adults (18+ yrs) to increase from 46.8% (2018-19) to 60%.
New, data-driven influenza immunization goals will be set for the 2020-21 flu season based on vaccination data from past flu seasons. For historical data on Kansas influenza immunization rates, see the
IKC Data Dashboard
tab for Influenza or check out
CDC's FluVaxView Interactive!
tool.
Trainings
IKC Preventing Flu Module
This educational module was developed for health provider audiences with the goal of increasing flu immunization rates. Use this flu module for training in your clinic and get all of your staff—nurses, physicians, pharmacists, the front office, everyone!—on the
same page with flu vaccine recommendations.

IKC Preventing Flu Module
Additional Toolkits & Resources
Surveillance Data
Be creative - think outside the box!
If you don't try it, you will never know if it works!