OUR PURPOSE:
Working together to protect all Kansans from vaccine preventable diseases. Our goal is to focus on improving access to and rates of adolescent immunizations, paying special attention to HPV and meningococcal vaccination rates.
INFORMATION ABOUT COVID-19
Influenza Surveillance
CDC National Influenza Surveillance
KDHE Influenza Surveillance
New!

IKC Preventing Flu Module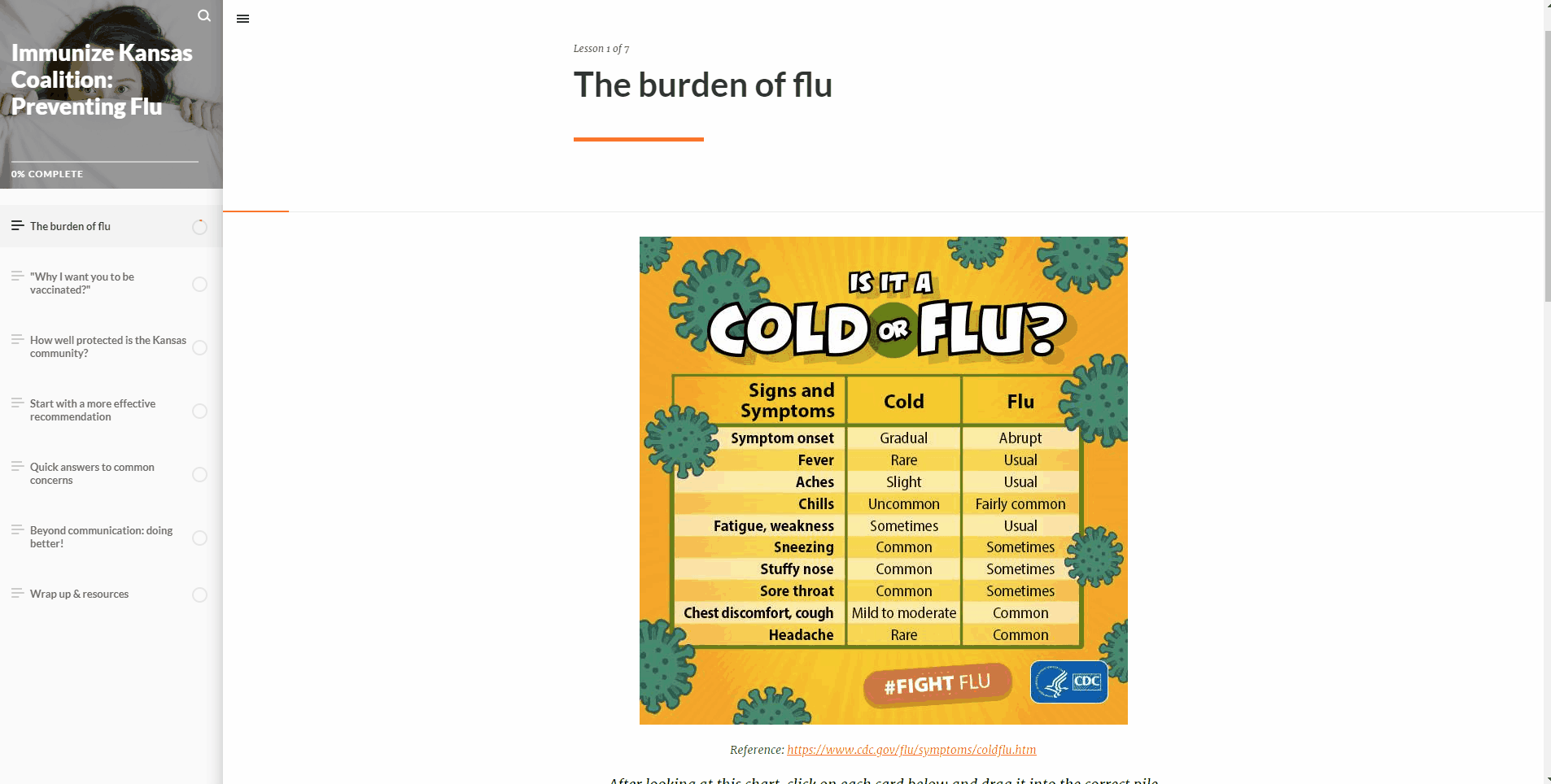 This educational module was developed for health provider audiences with the goal of increasing flu immunization rates. Use this flu module for training in your clinic and get all of your staff - nurses, physicians, pharmacists, the front office, everyone! - on the same page with flu vaccine recommendations.