Shutting the Door on HPV Cancers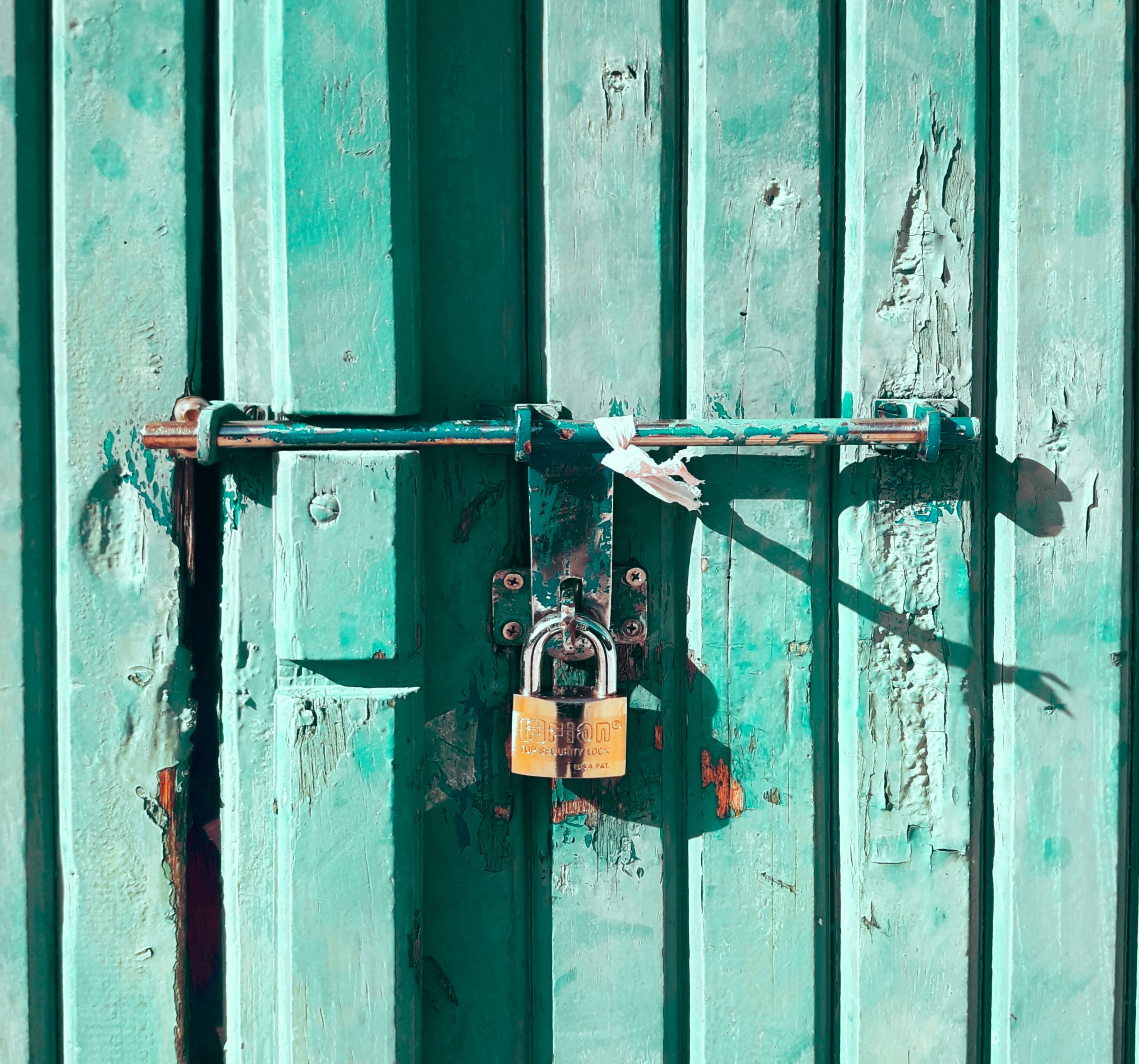 Shutting the Door on HPV Cancers
Estimated time to complete: 25-30 minutes
Audience: Healthcare Providers and Teams
After taking this module you will be able to:
Explain why HPV vaccine is important enough to be routinely recommended for young people (i.e., HPV cancer prevention).
Give an HPV vaccination recommendation that is effective and succinct using the same way, same day approach to the introduction of HPV vaccine.
Answer the most frequently asked questions about HPV vaccine accurately and succinctly.
Free CME and CNE is available for this education module! If you would like to take this module for credit, click the button "Start the HPV Module for CME/CNE". Read the Continuing Education (CE) Fact Sheet for more information.
Start the HPV Module Start the HPV Module for CME/CNE
---
Share the Modules
Help get these education modules into the hands of health providers!
Here are a few ideas of how you can share these modules:
Use the module in your clinic/hospital/organization
Highlight the modules in your organization's newsletter
Add links to the modules on your organization's website
Post on social media using the graphics and sample messages below
Social Media Graphics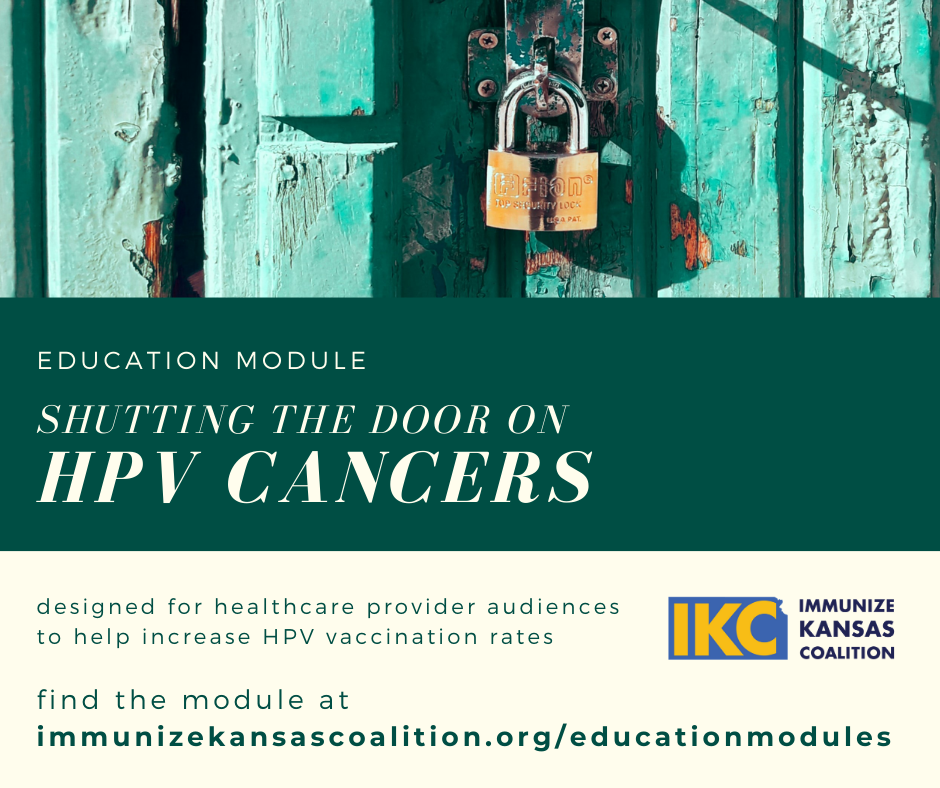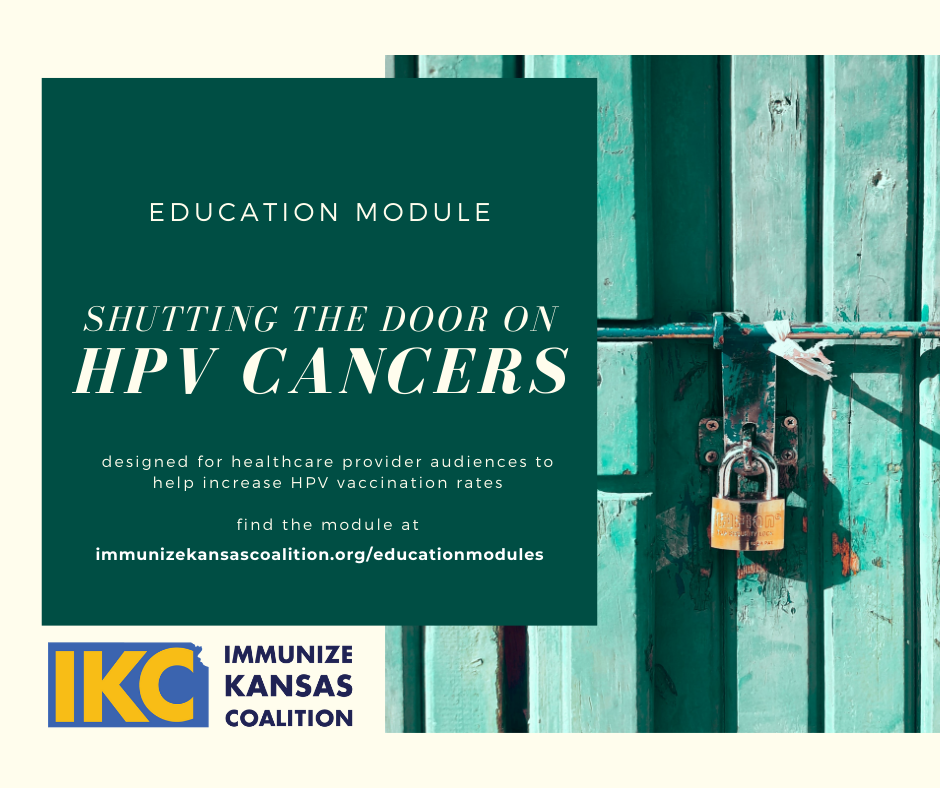 Sample Messages
Shutting the Door on HPV Cancers
Get your staff on the same page with recommending the HPV vaccine - and increase your immunization rates! Use the IKC Shutting the Door on HPV Cancers education module to educate all clinic staff on HPV and the HPV vaccine. Find the module at immunizekansascoalition.org/educationmodule
The HPV vaccine is our best defense against HPV cancers. Healthcare providers and staff can use the IKC Shutting the Door on HPV Cancers education module to learn how to recommend the HPV vaccine and answer patient questions. Find the module at immunizekansascoalition.org/educationmodules